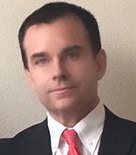 Main Teacher: Matthew Plewes, an American in Japan for more than 17 years. Matt is the principal teacher at Liberty English School. Matthew has operated Liberty for 17 years. Matthew has several students that has travel with him to America. Many of Matthew's students have been with him for years, and some of his school aged students have won awards and are the top in English class at their Japanese schools.
Matthew lives with his wife and 2 children, a 5 year old boy and 9 year girl, in the Ashikubokuchigumi area, but also maintains a house and school in Nibancho in downtown Shizuoka.
Matthew is also a high level martial arts teacher and officiates weddings on the weekend.


Assistant Teacher: Akina Ikawa has studied English for years, including with Liberty English School for several years. She has also lived in Canada for a year on a working holiday visa to study English. Akina has experience teaching at Jukus (cram schools). She will assist with student and parent relations and communication, as well as the English Baby and kids club.


Kids Club Captain: Mattie Plewes, (The teacher's daughter) has native level fluency in both Japanese and English. Mattie will assist and participate in the Tuesday~Thursday after-school homework and English study club.